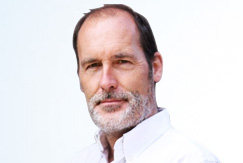 Paul Vickery – Executive Chairman and Director
Paul founded Silicon Microgravity with Ashwin in September 2014. He is an experienced Board Director with a background in private equity/venture capital and as an entrepreneur. He is the Founder of four university spin outs from Oxford University, Cambridge University, Imperial College and Surrey University; acting as Chairman in three companies and raising a total of £25m over multiple investment rounds. He has invested in the oil and gas sector and has extensive experience of serving as a Director in early stage, energy-related companies. As an investor he was a Director of 3i plc and led 3i's activities in Japan as Senior Managing Director. He has a BSc in Production Engineering and a Diploma in Japanese Business Studies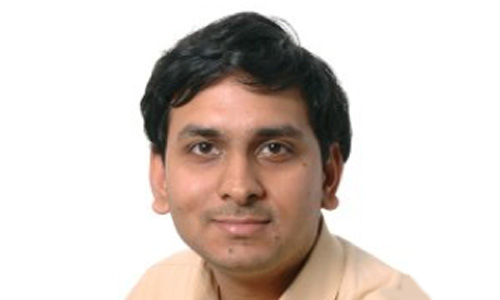 Ashwin Seshia – Chief Scientific Officer and Director
Silicon Microgravity was formed to commercialise the academic work pioneered by Ashwin. He received his BTech in Engineering Physics in 1996 from IIT Bombay, MS and PhD degrees in Electrical Engineering and Computer Sciences from the University of California, Berkeley in 1999 and 2002 respectively, and the MA from the University of Cambridge in 2008. During his time at the University of California, Berkeley, he was affiliated with the Berkeley Sensor & Actuator Center. He joined the faculty of the Engineering Department at the University of Cambridge in October 2002 where he is presently a Reader in Microsystems Technology and a Fellow of Queens' College. He is a Fellow of the Institute of Physics, a Fellow of the Institution for Engineering and Technology and a senior member of the Institute of Electrical and Electronics Engineers. His research interests are in the domain of micro-engineered dynamical systems with applications to sensors and sensor systems.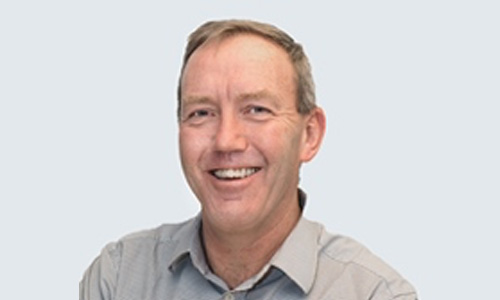 Francis Neill – Non-executive Director
Experienced manager of private equity backed companies with a proven track record of developing award winning companies and delivering exceptional returns for investors. He was the CEO of EV which he grew from revenues of under £1m to £22m over 5 years and has a strong background in the oil and gas sector, developing his career at Schlumberger, Aker Solutions and Expro.
Robert Bahns – Non-executive Director
Robert is Director of Technology Ventures at Imperial Innovations where he focusses on investments in the hardware and materials sectors. He has over fifteen years' experience in venture capital and prior to joining Innovations was a Director in the technology investment team at Nomura International plc, where he led investments in the communications and electronics sectors. He trained as an electronics engineer and worked in Japan for Pioneer Electronics Corporation, both in R&D and in establishing the company's first UK manufacturing facility. He has an MBA from Insead and an Electrical Sciences degree from the University of Cambridge. Robert is on the board of CCS, GKN-Evo eDrive Systems, Impression Technologies, Plaxica, Drayson Wireless, Sub Salt Solutions and Oxford Biotrans.
Julian Peck – Non-executive Director
Julian spent 17 years commercialising innovations in Newcastle before joining Cambridge Enterprise. A graduate of the IfM (Institute for Manufacturing) and a Chartered Mechanical Engineer, he has considerable industrial and commercial experience, mostly in the automotive and consumer products sectors. He has also worked in the City in corporate finance.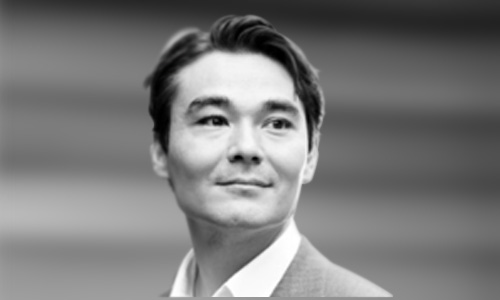 Akira Kirton – Board Observer
Akira is Ventures Principal – Europe, Middle East and India for BP Ventures. BP Ventures makes strategic investments in companies with distinctive technology that aligns with BP core businesses. Prior to this, Akira was seconded to the UK Energy Technologies Institute, a $bn public private partnership focussed on accelerating technologies to enable the UK to meet its 2020 and 2050 energy and climate change targets.
Akira sits on the board on a number of companies in the BP Ventures Portfolio, with a particular focus on the carbon utilisation arena and aligned to BP's gas value chain development. Akira holds a Masters in Chemical Engineering from Imperial College London and a BSc in Law with Management from the University of London International Programme.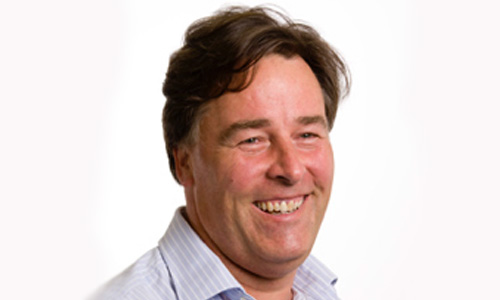 Mark White – Board Observer
Mark joined Midven in August 2006 and manages The Institute of Mechanical Engineers' Stephenson Fund. He has over twenty years of experience in investment with extensive periods in UK investment banking and emerging markets, including raising and managing a R100m fund in South Africa. He holds an MBA from London Business School.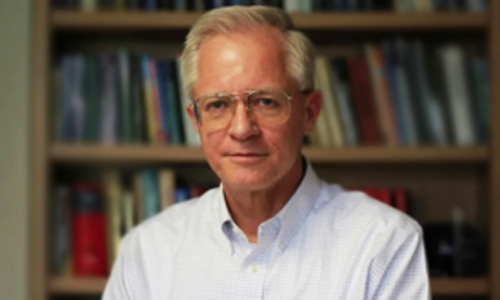 Roger Howe – Strategy Board Adviser
Roger T. Howe is the William E. Ayer Professor in the Department of Electrical Engineering at Stanford University, as well as the Faculty Director of the Stanford Nanofabrication Facility. He earned a B.S. degree in physics from Harvey Mudd College, Claremont, California and an M.S. and Ph.D. in electrical engineering from the University of California, Berkeley in 1981 and 1984. After faculty positions at Carnegie-Mellon University in 1984-1985 and the Massachusetts Institute of Technology from 1985-1987, he returned to Berkeley where he was a Professor until 2005. His research interests include micro electromechanical system (MEMS) design, micro/nanomachining processes, and self-assembly processes. A major focus of his research from the early 1980s until recently was technologies for integrated microsystems, which incorporate both silicon integrated circuits and micromechanical structrures. Recently, his research has shifted to nano electromechanical systems (NEMS), for applications ranging from chemical sensors to relays and logic devices. Prof. Howe has made contributions to the design of MEMS accelerometers, gyroscopes, electrostatic actuators, and microresonators. He was elected an IEEE Fellow in 1996, was co-recipient of the 1998 IEEE Cledo Brunetti Award, was elected to the U.S. National Academy of Engineering in 2005, and was co-recipient of the inaugural IEEE Electron Devices Society Robert Bosch Micro and Nano Electromechanical Systems Award in 2015 for his contributions to MEMS processes, devices, and systems. He was a co-founder of Silicon Clocks, Inc., a start-up company that commercialized poly-SiGe integrated MEMS-on-CMOS for timing applications, which was acquired by Silicon Laboratories, Inc., in April 2010. In December 2009, he became the Faculty Director of the Stanford Nanofabrication Facility. From 2011 - 2015, he was the Director of the National Nanotechnology Infrastructure Network (NNIN).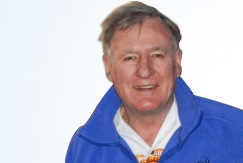 Kevin Dodds – Strategy Board Adviser and Founder
Kevin founded Silicon Microgravity with Paul and Ashwin in September 2014. He was appointed GM Research CCS ANLEC, Canberra Australia in July 2015. Kevin joined BP in 2007 with responsibility of Leading Geological Integrity and Monitoring Assurance Technology for the carbon storage management business unit, BP Alternative Energy. He was previously the Monitoring and Verification Research Program Manager for the CRC for Greenhouse Gas Technologies (CO2CRC). Kevin was also Geophysics Research Manager for Petroleum in the Australian Commonwealth Scientific and Industrial Research Organisation (CSIRO) from 1998 to 2007 based in Perth. He spent 20 years in Schlumberger with field and engineering oversight postings. His last position was Chief Geophysicist for Schlumberger Wireline Services Europe. He was a member of the Australian Antarctic expedition to Mawson Base Antarctica as an Auroral Physicist. He has been variously, past President of the Australian SEG,and the WA branch, Pacific Region coordinator for the SEG, and past Chairman of the Australian Geoscience Council. He is an adjunct Professor at Curtin University, Perth Department of Exploration Geophysics. He is an adviser to the Peter Cook CO2 Research Centre University of Melbourne.